CEO and Founder, Victor Iannello, ScD.
Dr. Iannello leads all activities at Radiant Physics. He has a broad background in technical innovation and business that helps high growth companies.
Prior to founding Radiant Physics, Dr. Iannello was the CEO and Founder of Synchrony Inc., a technology company that developed magnetic bearings and high speed motors for turbomachinery. Clients included many large industrial companies, NASA, and the Department of Defense. In 2012, Synchrony was sold to Dresser-Rand (now part of Siemens) for $55 million. At Synchrony, Dr. Iannello introduced new products with important technical advancements, and holds patents related to magnetic bearings, motors, and instrumentation. His diverse technical background includes rotordynamics, heat transfer, fluid mechanics, thermodynamics, magnetics, electronics, and software.
Dr. Iannello also co-founded Synchrony Industrial Controls, which provides automation products and services to advanced manufacturers. After a management buy-out, it now operates independently as Sunapsys Inc.
Active in the local business community, Dr. Iannello commits his time to the following organizations.
Carilion Medical Center – Chairman, Board of Directors; Member, Quality Committee; Member, Nominating and Governance Committee
Carilion Clinic – Director, Board of Directors; Member, Compensation Committee; Past Member, Audit and Compliance Committee
Roanoke Regional Partnership – President, Board of Directors
Roanoke-Blacksburg Business Council – Past Chairman, Board of Directors
Business Leadership Fund (Political Action Committee) – Chairman, Board of Directors
Greater Roanoke Valley Development Fund – Past Chairman and Director, Board of Directors
After the disappearance of Malaysia Air flight MH370, Dr. Iannello was invited to join an international group of scientists and engineers called the MH370 Independent Group. He has authored and co-authored many papers related to the disappearance, and now hosts an MH370 blog.
Dr. Iannello attended the Massachusetts Institute of Technology (MIT), and holds the SB, SM, and ScD degrees in Nuclear Engineering. He received his three degrees in 6.5 years.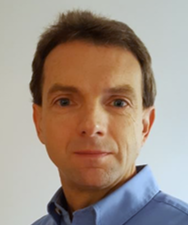 Vice President, Engineering, Christopher K. Sortore, PhD
Dr. Sortore leads the engineering activities at Radiant Physics, where he applies his expertise in mechanical design, rotating machinery, and controls.
Prior to joining Radiant Physics, Dr. Sortore was a Principal Engineer at Synchrony Inc., where he led the development of advanced magnetic bearings, motors, and instrumentation. He has made important contributions to improving the performance and cost-effectiveness of magnetic bearings. He was the lead inventor of a magnetic bearing product that integrated all the electromagnetic and electronic components into a compact package, and an efficient, industrially-robust motor that achieved high performance at high rotational speeds. He holds ten patents.
At Radiant Physics, Dr. Sortore helped develop the pressurized gas bearing product, as well as the integrated instrumentation. His expertise is a unique combination of engineering theory, analysis, and mechanical design, which gives us the capability to rapidly conceive, fabricate, and test new products.
Dr. Sortore holds the MS and PhD degrees from the University of Virginia (UVa) in Mechanical Engineering. At UVa, his graduate work was completed while he was part of the Rotating Machinery and Controls (ROMAC) program.